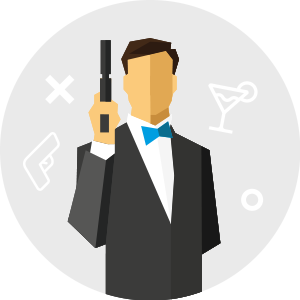 Budapest Treasure Hunt : Spy Game (Outdoor)
Have you always been excited by spy movies? Have you ever imagined yourself as a 007 agent, saving the world and humanity from destruction?
Relive your childhood dream and go on an adventure together searching for hidden clues in downtown Budapest! Spy Game is a unique, exciting adventure game that you can play in teams with friends, family, or even co-workers, while exploring the most beautiful points of the city center.
The goal of the game is to follow clues, find puzzles and solve riddles while roaming the city. The provided Starter Kit and professional spy equipment guarantee a successful mission! Agent X's instructions are contained in a letter left behind that will help you thwart the secret dark organization's plan!