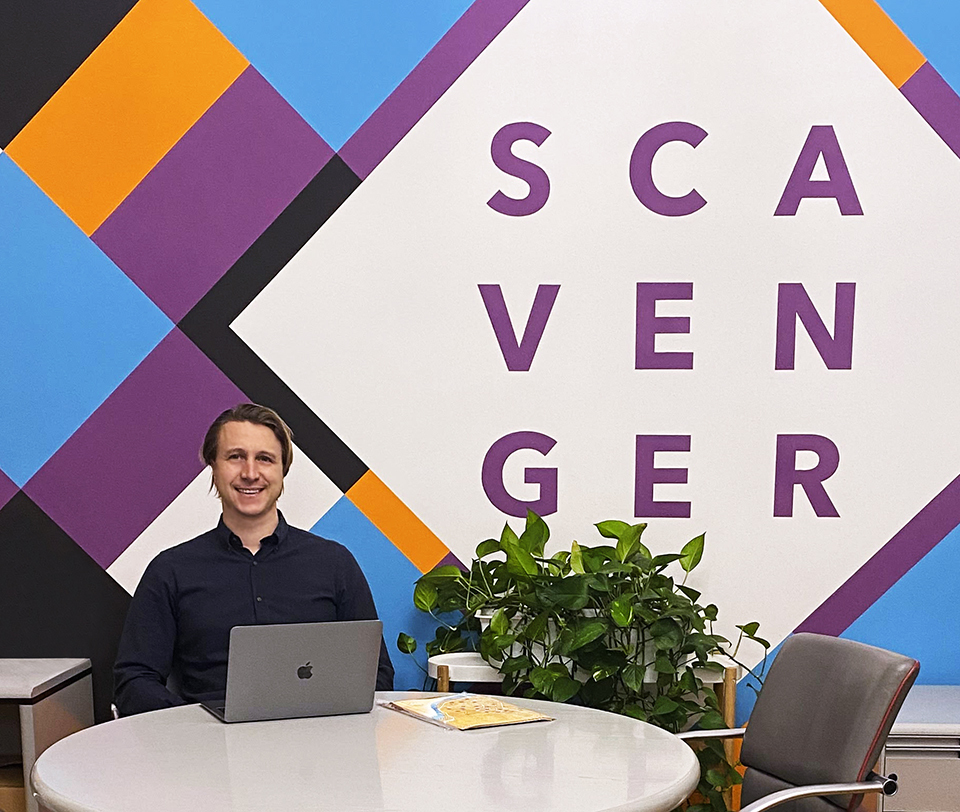 Interview with Zoltán Purak, the founder and owner of Scavenger Escape
Escape rooms in Covid-19 period and what comes after
What was and what is lately the biggest challenge for an escape room franchise like Scavenger Escape due to the second wave of COVID?

Scavenger Escape is currently present in 7 locations. As a result, the most difficult part was being able to monitor ever-changing local measures and thus respond to them appropriately and in a timely manner. The most important thing above all was to keep the company alive. Whenever possible, and it was profitable on some level, we always chose to "open up," "stay open," because it was very important to us to be able to maintain the loyalty of our players and, of course, not least to provide jobs for our gamemasters.Unfortunately, due to the protracted epidemic situation, we had to realize that we had to give up our full-fledged player-centered approach so far, as our sources of revenue fell to near zero during the crisis, as we received almost no government assistance in most locations. So I can say that the biggest challenge overall is to find the golden mean where we can work best, both economically and operationally, while still maintaining quality.

How do you see you succeeding, do you manage to put this into practice as planned?  

Escape rooms are quite limited in terms of their offer and services, especially during the virus situation. Thus, we put gift cards with an unlimited usage time at the center of our sales and promotions, and we also sold them at a discounted price during this period - so both we and the players were satisfied. We have put a huge emphasis on game development, of which only new online games are available to our players for the time being, but after the opening, we are waiting for our customers with new services everywhere.

That sounds very exciting. Maybe we can reveal a couple of such innovations to the players in advance?

Yes, for sure. Our new website will soon debut, with a complete look and booking system that will be much more user-friendly and interactive. In addition to technical innovations, we are expanding our existing services, such as the Urban Treasure Hunt. In addition to the sightseeing walks so far, we are applying for more thematic tours. The movEscape show room will be the first to open its doors in Salzburg, where those interested can view and play our mobile escape room, which was introduced in Hungary last year. We plan to set up a different room every six months to show the movEscape offer live, especially for those who want to rent it for a private event or team builder, but as it will function as part of our business on SterneckStrass.

Did Scavenger Escape have HR problems during the pandemic?

Taking advantage of the downtime, we also managed to deal with processes that we had been planning for a long time, but with a pounding business, there was less time left for them.

We are proud that we have put together a professional and incredibly well-functioning team in the Budapest head office, who are already proving to work well together, and we see a lot of potential in them for the future as well.

The reopening we hope will happen everywhere soon. Do you have any thoughts on this that you would like to share with the players?

I boldly encourage everyone to come play, as we have never placed so much emphasis on safety.

Unfortunately, many escape rooms have had to close - I think we are returning to a cleaner, better market, where escape rooms will provide a quality, much more user-focused experience for players around the world.

2021-01-01
More articles