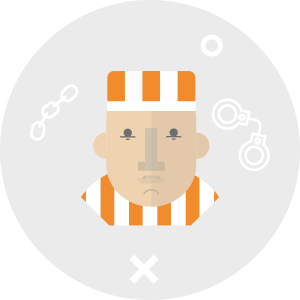 Prison Break
You are the young rebel Jeremy Foster and have just been sentenced to 10 years in prison. You and your alleged accomplices have been convicted of a bank robbery even though you are completely innocent. In your prison cell you have plenty of time to think and work out a spectacular escape plan. You could even bribe one of the guards to help you with your undertaking. However, there is not much time left because the prison director has already become suspicious and is hard on your heels! Accomplish your escape plan before it's too late!
We would like to proudly inform you that Scavenger Escape participates in the EU Climate Challenge program in cooperation with Europe Direct Land Salzburg.
Therefore our Escape Room game will be temporarily supplemented with additional climate topics and riddles while providing the well-known quality between 09.05.-07.06.2023!
We recommend to have at least one German speaking person with you to be able to enjoy the full experience.